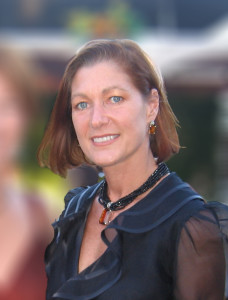 When was the last time you talked with a health professional and received the personal attention you deserve?
Rejuvenate! Arrange your complimentary Personal Health Coach Session today:
[contact-form-7 id="450″ title="6-month program information request"]
Take these steps:
Request my Health History form, above.
Complete and return my 3-page Health history form.
Set up a time for your complimentary consultation.
Spend 50 minutes with me to see if my expertise can help you achieve your health goals.
We can meet over Skype/phone or in person if you live in Anchorage.
It's that simple. Start Today!
Health is not just the absence of disease. As your Health Coach, I create a supportive and motivational environment to help you achieve complete physical, mental and social well-being.
Perhaps your doctor is encouraging you to lose weight, lower your blood pressure or cholesterol. Or you have low energy and just believe a body or life imbalance exists. You want expert know-how to bring about fast results.
Imagine an hour with a skilled professional who can guide you step-by-step toward your health and life goals–one who brings over 30 years of health research, plus business and personal management, plus a real love of life—committed to YOU.
Your Rejuvenate Personal Health Program includes…
Two one-on-one 50-minute consultations every month in person (in Anchorage) or over the phone/Skype to support you in make the dietary and lifestyle changes you want.
Unlimited email support between sessions;
The OurNutritionKitchen.com tribe who will help you with general questions, give feedback and ideas, discuss books, adapt recipes… share and support;
Access to informative handouts that will increase your nutrition knowledge and help you help yourself and your loved ones;
Access to my newsletter with the latest health tips and recipes;
My personal commitment to your health and success.
As a client of my holistic health program, you will…
set and accomplish goals in a way that is empowering and exciting
work to achieve and maintain your ideal weight
understand and reduce your cravings
increase your energy levels
feel great in your body
learn about new foods and how you can easily incorporate them
improve your personal relationships
discover the confidence to create the life you want
Your first session is FREE. Let's discuss your health, lifestyle and goals to see if my program is right for you.
Could one conversation change your life? Absolutely!
Start Your Personal Health Journey today! Request your FREE consult now.
Health is complete physical, mental, and social well-being.