Reduce inflammation, Reset your metabolism, Regain your energy
Don't just jump on any cleanse bandwagon; a cleanse should not be a harsh, month-of-cayenne-and-water, drink-only-juice, extreme effort.
I personally designed this science-based regimen to honor the body and rebuild it, to calm inflammation and heal with real foods. The Rejuveo cleanse really works.
Have you tried and tried to loose weight (or can't keep in on)? Reset your stuck metabolism and train your body to burn fat.
Want more energy throughout the day?Living with passion and vibrancy requires nonstop nourishment that's right for your body.
Would you like to break free from unhealthy eating habits?Learn what works for your unique, highly individual body.
Do you struggle with nagging cravings? Morning coffee, quick pick-me-ups, sugar… cravings tell you your body lacks something it needs. Learn what it really needs and how to get it.
Do you suffer from food sensitivities, leaky gut,or wonder what it feels like not to have digestive pains?
Do you have other signs of chronic inflammation like joint aches, headaches, skin…
A Cleanse is Healthy if it Restores Balance & Function
Have you made healthy changes but haven't entirely achieved your health goals?
Then something is stuck, something needs a reset, and no other cleanse program can get at that like Rejuveo.
The fastest, simplest, and healthiest way detoxify your body, re-set your metabolism and break your addiction to processed or unhealthy food is the whole-foods-based Rejuveo Cleanse. Processed food is pollution: get rid of it.
Get back in the kitchen and learn to:
rebalance key organs
learn the whole foods that work for you
restore balance and then learn exactly how to maintain it.
Join my step-by-step guided cleanse that will make a huge difference in how you feel and look – in just 21 days! Watch this please: (Note: until I fix the sound track or re-record it, please turn up the volume)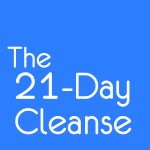 Next Group Rejuveo Cleanse starts Sunday January 7th  14th
Just $147
(reg $247 plus take another $20 off with the code in the video)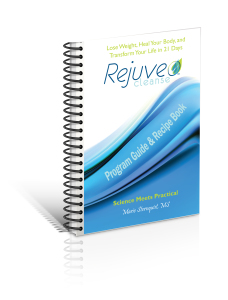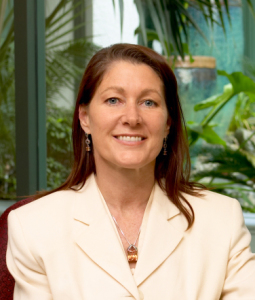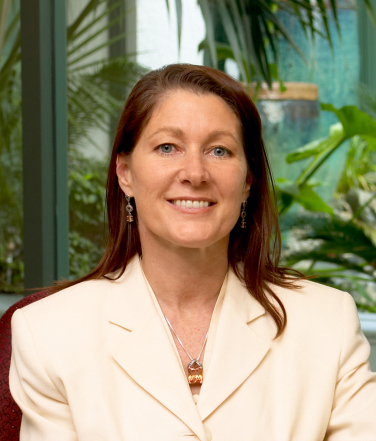 If we haven't met, I am Marie Sternquist, Research Scientist, Certified Holistic Health Coach and founder of Success Health Coach and the Rejuveo Cleanse. After 30 years of health-related clinical research and also helping people re-balance and restore their bodies, I developed this 21-day cleanse program to revolutionize the way you think about food, and reshape your body from the inside out!
Throw out the old diets you've tried before that haven't worked.
Get ready to find out what will work for you; for your unique body.
Science Meets Practical
Current research points to inflammation as the root cause of most modern symptoms, but few programs really say what to do about it.
How is the Rejuveo Cleanse different?
This detoxification program works with your body, treating it as a friend, not an enemy. By choosing specific foods that restore and nourish, you will feel refreshed and light. Importantly, the Rejuveo meal plan supports healthy blood sugar, which, in turn, regulates and balances hormones, sleep, inflammation, and scores of other body functions. By comparison, cleanse programs based on juicing spike and plummet your blood sugar, which can worsen (or even create) health issues.
Best of all, it's gentle and safe. Instead of starvation, the Rejuveo cleanse uses nourishing, whole, functional food. It can also be modified for vegetarians or meat-eaters, and includes no gluten, dairy, or sugar.
In fact, the Rejuveo cleanse is a one-two punch: first we calm inflammation and heal, then we detoxify the accumulated "junk"—in that order for a reason. Your body knows what to do; this 21-day cleanse gives it the resources it needs to do it.
Finally! A safe cleanse based on restoring function.
That's right. Only a few very good programs address rebalancing digestion FIRST—yet without this step, you do not get enough nutrients to support breaking down toxic waste as you move it out of stores to your liver for processing. And if the cleanse comes in package or tablet form, how will you keep your health oncethe package runs out? How do you learn what food works for your unique body?
Besides, many of those are severely lacking any basis on how the body really works. After buying various pre-made detox and cleanse programs to see if any of them might be appropriate for my clients,  I was so disappointed.
Wow! As a research scientist for over 30 years—able to read the scientific literature rather than believe the internet—I honestly was shocked by the amount of conflicting and false "do this" "don't do that" information being sold—especially by people who have been trained and should know better. Bananas, grains, and sugar shakes in a cleanse? Really?
I was able to identify and remove foods I am sensitive to.

After retiring about a year ago, I went on "vacation mode": I got lots of exercise in my favorite sports but on "party mode" I was eating more snacks, social drinking… I gained weight and no changes I made on my own got rid of it.

Through this program, I was able to identify and remove foods I am sensitive to. I looked at problem eating patterns more objectively and accelerated my weight loss. Beyond my weight loss goals, my joint pain and bloating went away. I'm less sluggish in the morning and people tell me I look "different; good!"

I really liked having guidance to get past my resistance to change unhealthy habits. Sending my daily short write-ups me feel committed and I loved receiving positive reinforcement—very different than plans I have been on in the past.

—Cher H, Seattle WA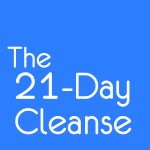 Next Group Rejuveo Cleanse starts 
Sunday January 7th  14th
Just $147
(reg $247 plus take another $20 off with the code in the video)
Rejuveo benefit #1: Individual Support and Guidance
Sticking to your plan, is tough on your own—if you even know where to start. That's where I come in. You get a real live coach who will answer questions along the way; someone you can go to for direction.
Throughout the cleanse, you receive emails with daily reminders, tips and tricks, support and inspiration, to get your ready and help you succeed on your detox journey.
Every day that you send me your "Rejuveo Challenge" report, you get back step-by-step individual guidance and encouragement to let you know you are on the right track or debug anything that may come up.
I LOVE! Your daily personalized feedback.

I'd already started a whole-foods health program and made a lot of progress really quickly. But I felt like I'd plateaued and I wanted a kick start.

I am so glad I did this cleanse because not only did I really get over this hump, I got to experiment with lots of new foods that will be a mainstay in my diet now!  I loved learning how easy some things are; and soaking something overnight just takes a little planning, not a lot of work.

I especially notice the difference in the way I feel getting out of bed in the morning and the puffiness is gone from my eyes.  Both of these things had contributed to some mild facial asymmetries.  I don't notice these details when I look in the mirror, but I notice it a lot in pictures.  My bowels now feel really smooth and easy.  I chose to do the optional "fasting" stage and found it to be super energizing and liberating rather than painful.

And, I love your personalized feedback!

—Toni Rae Osiecki, Anchorage AK
Rejuveo benefit #2: Online Community Forum
You'll also have opportunities to connect with other cleansers to support each other, share experiences, trade recipes, triumphs and challenges.
What is the difference between the Rejuveo cleanse and other programs? Or even crash diets?
When most people "diet", they try to count every calorie they eat, still eat the wrong things, feel hungry and lethargic, get frustrated and give up. If they managed to lose weight, it often comes right back.
There's no need to spend money on detox programs, diets or cleanses that have you fasting for days or only drinking juice or shakes, these not only aren't necessary, most aren't proven to be beneficial and some are downright harmful.
This 21-Day Cleanse program isn't about starving your body, fasting, juicing, eating strange food combinations, or taking "special" supplements—it is all about using whole foods to heal and repair your unique body. We find out what your body wants and likes, how to keep it satisfied, restore balance and bring about change in an extremely individualized and supportive environment.
Did you know that hidden food sensitivities and accumulated chemicals are a common cause of inflammation which causes weight loss resistance?
Rejuveo benefit #3: A science-based program to quench the inflammation fire and finally heal
When you are exposed to things your body thinks are bad for it, it creates inflammation.
You likely experience this as chronic aches, bloating, feeling sluggish and lethargic, headaches and more. According to the Centers for Disease Control, chronic inflammation is the #1 cause of disease and death in the U.S. today.
Toxic chemicals and metals produce inflammation
The more heavy metals are stored in your organs, the less well they work.
When your body cannot properly eliminate waste—and/or too many toxic chemicals are coming in—that toxic waste gets stored in fat cells and certain organs. The more toxins stored in your fat, the more fat your body holds on to, and more inflammatory chemicals are made by your fat tissue.
Your body also makes its own waste—waste that also builds up when you body does not have enough of the right kind of tools to break it down and eliminate it.
You, feel all this as sluggishness, lack of energy, pains, aches, low libido and a whole host of other health problems, including weight gain.
Eating foods your body is sensitive to creates inflammation
Unlike food allergies, food sensitivities often go undiagnosed because they don't produce a clear and immediate reaction. And even fewer medical professionals understand the many ways that exposure to harmful chemicals and drugs can cause symptoms from acne to brain fog to headaches to digestive disorders.
 Inflammation = Weight Gain
If you don't address inflammation by eliminating hidden food allergens or sensitivities and by eating an anti-inflammatory diet, you will never succeed at effective and permanent weight loss.

—Dr. Mark Hyman
A good cleanse is about removing toxins from your body using only safe and natural tools: clean whole foods and specific daily activities.
In this cleanse you will give your body what it needs to not only calm down inflammation but also restore its ability to break down and eliminate the toxic chemicals it is exposed to every day.  You will learn which foods work best (and which don't) for your unique body.
The Rejuveo cleanse will kickstart changes in your body to give you optimum energy, reduce your waistline, bring about radiance and a higher quality of life.
Personalized Guidance and a great plan!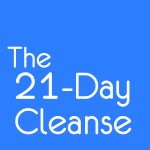 Next Group Rejuveo Cleanse starts 
Sunday January 7th  14th
Just $147
(reg $247 plus take another $20 off with the code in the video)
Rejuveo benefit #4: The results you've been looking for
The 21-Day Cleanse Program gives you the results you are looking for because it is designed to do three main things:
remove inflammatory foods you probably weren't aware were causing your problems. You find out which ones those are—for you—we are all different;
release deeply stored chemicals that cause inflammation;
and first and foremost, give your digestive tract a chance to heal and rebalance so that it can actually digest and absorb the nutrients you are giving it while also draining out built up toxic waste and chemicals.
And you will have a personal guide to help you at each step along the way.
What results can you expect from this 21-Day Cleanse?
Determine any hidden food sensitivities that are causing your symptoms.
Learn which foods fuel your body, so you can bring your A-game to everything you do!
Jumpstart your metabolism, so you can release excess weight you may be holding onto.
Reduce cravings and hunger for foods that sabotage weight loss.
Reduce inflammation and digestive issues, which is the major cause of bloating and many illnesses and disease
Reduce stress. Cleaning up your diet for just three weeks will have a powerful impact on your emotional state. As stress melts away, your metabolism will be able to function optimally.
Rejuveo benefit #5: It is doable—busy, working people can do this
Life often gets in the way of making healthy and nourishing changes. While we might be motivated when we begin, it's easy to fall back on old habits when we run into something that is just to complicated.
I believe in simple and gentle cleanses. Cleansing correctly—in a way that does not rob you of energy and supports your body—can be hard to do. This program is based on my 30 years of health-related research and training in both integrated nutrition as well as chemical detoxification research.
Rejuveo benefit #6: NO expensive supplements, powders, mixes or gimics
While some people like the simplicity of pouring a powder into a blender > whir > drink > done… While very profitable for the distributor, all too often these pre-made blends include ingredients that don't work for every individual. This is common.
Besides, you can't keep drinking the same shake or taking those supplements forever. A well thought out cleanse (or any program) will teach you what works for your unique body, and what doesn't. I'll help you try new recipes and explore foods that help your organs and systems function better.
Rejuveo benefit #7: Together we learn how to listen to your body
Cleansing is a very effective way to create long-term changes, but most people don't know how to effectively use a cleanse to creating lasting changes—and most "out-of-the-box" cleanses don't educate.
In addition to a better understanding of your body, learn your way around some gentle remedies and whole foods healing approaches you can use again, and again, and again.
I wanted to offer a program that would both inform and get results and is run personally by me.
After 8 NFL seasons as a defensive tackle, then corporate life, I sure needed to heal!

Marie's Rejuveo Cleanse helped save my life.  After accumulated external and internal body damage during 8 NFL seasons as a 2-time Superbowl champion defensive tackle, followed by too many years of corporate chair surfing every day… all day… I became overweight, knee and joint pain stopped me from doing things I love, and I was worried that my life expectancy beyond my current 59 years could not be long.

I hadn't realized how much inflammatory foods were aggravating my health. During this cleanse I learned so much about food, cooking (and that I can cook!), my emotional and physical reactions, and joy…yes, joy.  And I learned in a manner that best fits my needs …through personal experience, with the support of our group, and with the guidance of a skilled, tactful (but blunt), deeply knowledgeable, and caring coach (that's Marie).  I had many goals as I started.  Most were achieved. Sleeping better has improved; I'm still working on it.  As for my weight, I am now lighter than I have been since I was 21 years old.  I'm dating again…and it means so much to look good and feel good.  Thank you Marie for this life changing experience that I've committed to carry on for the rest of my life.

—David Stalls, Denver CO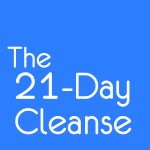 Next Group Rejuveo Cleanse starts Sunday January 7th  14th
Just $147
(reg $247 plus take another $20 off with the code in the video)
The Hardcopy Rejuveo Guide & Recipe Book: A complete cleanse guide. 50+ pages of step-by-step details and explanations to tell you what is going on with your body. PLUS another 50+ pages of cleanse-friendly recipes. You will know what to do and when, why and how your many detoxification pathways work. And next year, the year after… whenever you want to do it again, you can!
Daily Protocol: An easy to follow document that you can print out and post on your fridge so you can stay on track.
Preparation and guidance starting the day you sign up you'll have time to understand all the steps and get anything you need before we start. My daily emails will help you prioritize.

3 Detox Weeks of Meal Plans with Delicious Recipes:

 You won't feel deprived with the amazing menu I have put together for you, and you'll know exactly what to buy and cook.
Daily Support by personalized email from me and a Private Facebook Group: It is far too easy to drop programs where the "group" means hundreds of people on Facebook and the "support" means the same email goes to everyone. Yes, you get those—Knowledge is Power—with Rejuveo you also send me a quick daily report and for every one I receive I answer with specific suggestions to keep you on track. Every day! Stop sending them? I'll nudge… You will never feel stuck or like you're in it alone. You have my personal guidance and the support of your fellow cleansers each step of the way.
A Series of Educational Emails that go further in depth into the cleanse steps and daily activities—what to expect and how to get the most out of your cleanse.
Your Individual Transition Diet: Whether new to cleansing or "old hat" take the positive habits you've gained during this cleans and incorporate them into your life. Work out exactly the plan to reintroduce your favorite foods while maintaining the balance you've created these last 21 days.
BONUS benefit #7: A one-on-one 30 minute post-cleanse strategy session.
We'll talk about the right next step for you so that you can extend the benefits of the cleanse.
SPECIAL BONUS start your first steps, the "Anti-inflammation Stage" right as soon as you sign up. The early bird truly does get the worm!
SPECIAL BONUSES for my one-on-one clients:
An additional week of guidance—28 days in all. Why? Because your journey has just begun. We've worked together as a team every day to 1. remove inflammatory foods and monitor how you feel; 2. we've rested and restored digestive health; 3. we've begun to explore which foods are working for you by monitoring this together. By 21 days, most people have just begun this final step. Admittedly, you've been given all the knowledge and tools needed to continue—but isn't it nice to have an additional week of daily one-on-one guidance? It's yours.
Pick my brain for 30 minutes a week. We'll set up a time to talk by phone or Skype and you can ask whatever questions you have. Do you want to see how I make kefir? We'll set it up. Do you want to show me something? Or maybe you just like the one-on-one live communication. It's yours each week with your one-on-one package.
Are you ready to transform
the way you look and feel?
Lose an average of 8-20 pounds—more if you continue on the post-cleanse maintenance plan. Look slim in that new pair of jeans or bathing suit!
Say good-bye to cravings, unwanted weight gain, and bloating for good.
Feel energized, clear and confident.
De-stress, no matter what busy environment you live in.
Transition into a healthy lifestyle you can live with, and leave those old habits behind!
Meet friends who share your health philosophy and goals.
Cleanse is NOT a dirty word! Let go of what is not serving you (emotionally and physically) and reclaim your power!
I can now hone in on my symptoms and relate them back to my diet.

Before starting this program, I just ate whatever was in front of me. I didn't give it any thought. But I had no energy, was grumpy, and constantly got yeast infections. This program increased my ability to hone in on my symptoms and relate them back to my diet. I never really noticed that certain foods preceded my infections, or my headaches. I am very grateful to know this!

I now feel like it's feasible to make additional changes. I am grateful for this experience, the changes I feel and look forward to a better me in the future. Thank you for putting me on the right path to healthier eating! Thanks so much!

—Niti W, Atlanta GA
Your Investment Only $147 with the group special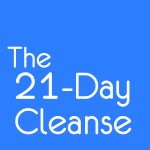 Starting Sunday January 7th  14th
Just $147
(reg $247 plus take another $20 off with the code in the video)
Join the step-by-step guided Rejuveo Cleanse. Make a huge difference in how you feel and look – in just 21 days!