Rejuvenate! Your Six Month Personal Health Program
$250.00 – $1,250.00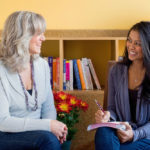 Together we explore concerns specific to your body, set workable goals for you and discover the precise tools you need for a lifetime of balance, health and happiness. Knowledge is Power! 
Over the next six months we'll work together to determine what works best for your body and the life you want and deserve.
This is for YOU
Not another fad or another diet.  Set yourself up to finally succeed by getting the tools you haven't found elsewhere and the support you need over the time it takes to accomplish real lasting change. Spread your payments out monthly or save by selecting the Full or 2-Payment plans. Whatever works best for you, let's get started today.
Description
We all want to feel good. To have energy, be happy… To truly be well.
It can be hard to know which steps to take to achieve our health goals. When to do what, how to sort through the myriad of conflicting and confusing advice out there. And how to find what works for you long term; not the fads that go bust after the initial excitement wears off.
When was the last time you talked with someone about your health and received the personal attention you deserve?
This is where I come in.
As your Health & Wellness Coach, I listen carefully to your concerns and your goals. Together, we create your personalized program that can radically improve your health and happiness and fit within your busy lifestyle.
Have you been wanting to?
Feel better; have more vitality and energy?
Address unwanted symptoms that just seem to be hanging on?
Improve your eating habits?
Understand what works for your body?
Make your self-care a priority?
Experience a happier more fulfilling life?
Feel confident that you can maintain good health?
Make sure your loved ones stay healthy?
I will be your advisor, your cheerleader, and your accountability coach.
Welcome to Rejuvenate: Your Personal Health Program.
Knowledge is Power! Together we combine my expertise with your dreams to overcome concerns specific to your body. We set workable goals for you and discover the precise tools you need for a lifetime of balance, health and happiness.
Our sessions can be in person (in Anchorage) or over the phone/Skype!
Your Rejuvenate Personal Health Program includes…
One-on-one 50-minute consultations every other week to support you in make the dietary and lifestyle changes you want;
Unlimited email support between sessions;
The OurNutritionKitchen.com tribe who will help you with general questions, give feedback and ideas, discuss books, adapt recipes… share and support;
Access to informative handouts that will increase your nutrition knowledge and help you help yourself and your loved ones;
Access to my newsletter with the latest health tips and recipes;
My personal commitment to your health and success.
Start Your Personal Health Journey Today!